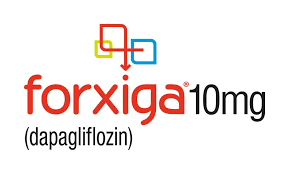 General information
Forxiga® (dapagliflozine) 10 mg prescribed for heart failure is fully reimbursed by the health care insurerer since July 1 2021. Checks with a date of dispense between November 5 2020 and June 30 2021 can be submitted for declaration until december 31 2021. Checks for patients with type 2 diabetes without heartfailure can still be submitted to TBR nederland via 'TerugBetaalRegeling Forxiga - Diabetes'.
For a complete reimbursment overview of Forxiga® (dapagliflozine) 10 mg, click here.
| | |
| --- | --- |
| Dose | Forxiga® 10mg |
| Type | Tablets |
| Active ingredient | DAPAGLIFLOZINE |
Reimbursement
Conditions
The full cost of Forxiga® (dapagliflozine) 10 mg is reimbursed through TBR Nederland. This is only applicable for prescriptions dispensed between November 5 2020 and June 30 2021.
Who can submit a claim
Patients or their caregiver can claim the Personal Contribution for Forxiga® 10mg online or by mail
Pharmacists can only claim this medicine online on behalf of the patient.
From when till when can you submit a claim
Only declarations for patients with heart failure with a date after November 5 2020 and before July 1 2021 can be submitted. Receipts for prescriptions between these dates can be submitted until December 31 2021.
Submit a claim online
Patients and pharamcists can claim online and will receive the reimbursement within 5 working days.
Submit a claim by post
Patients can claim by post and will receive their reimbursement within 15 working days.
Please mail the Claim Form and attachments to:
TBR Nederland
Postbus 8011
1180 LA Amstelveen
Need some help?
If you need any assistance please read our Frequently Asked Questions.
Still does not work? Please contact our Servicedesk via e-mail or call the Forxiga® service-number 088 - 0026740
NL-7117 EXP 31/5/22
Check your medicine expenses
Quickly check the maximum contribution you have to pay for your medicine
Select your medicine