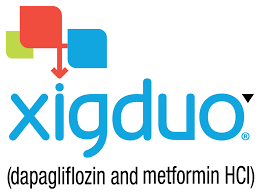 General information
You have dispensed Xigduo® 5mg or Forxiga® 10mg to a patient or you have obtained this medicine from the pharmacy. The health care insurer does not yet reimburse this medication as monotherapy or for specific combination treatment. The producer of this medicine has therefore asked TBR Nederland to reimburse the costs of the Personal Contribution to the patient.
| | |
| --- | --- |
| Dose | Xigduo® 5mg and Forxiga® 10mg |
| Type | Tablets |
| Active ingredient | DAPAGLIFLOZINE WITH METFORMINE and DAPAGLIFLOZINE |
Reimbursement
Conditions
With immediate effect this scheme is applicable for all adults (18 years and older) with Diabetes Mellitus type 2 who are depend on Xigduo® 5mg or Forxiga® 10mg and fall outside de current reimbursement conditions*.
Contrary to the previous scheme, due to new conditions, a doctor's statement is no longer required.
* Forxiga® and Xigduo® are currently reimbursed in combination with metformine and/or a SU-derivative.
Who can submit a claim
Patients or their caregiver can declare the Personal Contribution for Xigduo® 5mg or Forxiga® 10mg online or by post.
Pharmacists can only declare this medicine online on behalf of the patient.
From when till when can you submit a claim
You can only submit invoices with an issue date from 1-7-2019. You cannot submit invoices with an issue date for 1-7-2019 at TBR Nederland.
Submit a claim online
Patients and pharamcists can claim online and will receive the reimbursement within 5 working days.
Submit a claim by post
Patients can claim by post and will receive their reimbursement within 15 working days.
Please mail the Claim Form and attachments to:
TBR Nederland
Postbus 8011
1180 LA Amstelveen
Need some help?
If you need any assistance please read our Frequently Asked Questions.
Still does not work? Please contact our Servicedesk via e-mail or call the Xigduo® and Forxiga® service-number 088 - 0026740
Check your medicine expenses
Quickly check the maximum contribution you have to pay for your medicine
Select your medicine